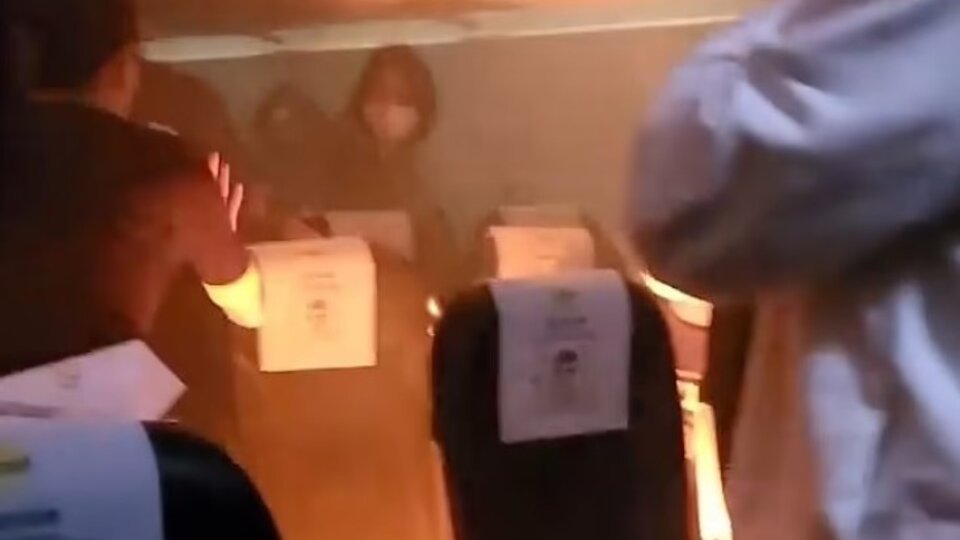 Two passengers were injured when a portable charger exploded inside the plane shortly before take-off. Taiwan Goes to Singapore. The explosion caused a fire and panic among the people on board.
"Scoot flight TR993, which operated from Taipei to Singapore on January 10, returned to the gate after a customer-owned rechargeable power bank overheated while the aircraft was on the ground," the airline explained to the airline. Asian medium CNA.
As confirmed by the airline ScootThe owner of the external battery for the cell phone and his partner suffered "Minor burns on fingers" and provided medical assistance. "We are rerouting the aircraft and will provide accommodation and food to the affected passengers," the company said.
Airport officials were informed about a cabin fire at around 7:40 pm while the flight was preparing to take off at Taipei's Dayuan Airport.
Airport officials immediately dispatched firefighters and ordered the plane to return to the gate after extinguishing the fire.
Passenger Angie Ton was seated in row 13 in economy when people behind her started screaming. "People started backing away, then people shouted: 'Help help! there is fire'" explained one of the victims.
A few minutes later, the flight attendant came to help and told the passengers to stay away from the fire. Another flight attendant arrived with a fire extinguisher and put it out within three minutes, local media reported.
Scoot apologizes for what happened. The safety of our customers and employees is our priority," the airline said.
I continued to read: